The Success-Happiness Academy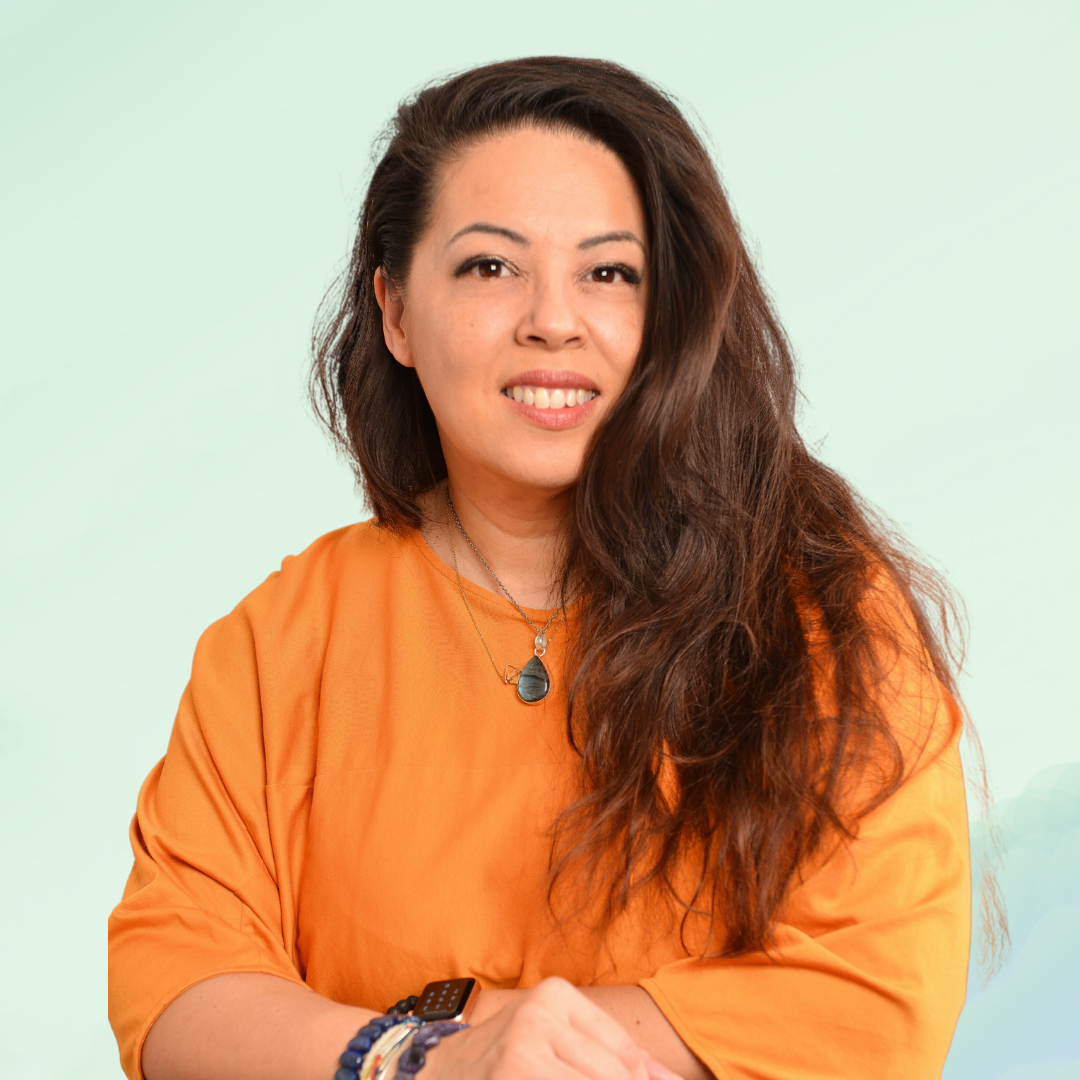 I'm Yvonne Baldle-Agboton.

 
A 3x Award winner, single mom, Access Bars Practitioner, and the Creator and Founder of the Success Happiness Academy.

 
With 20 years of experience in international companies around the globe, I have led many teams and individuals to excellence. And at the same time, I discovered 1st hand that women in the workplace still struggle today, no matter on which continent and how small or big the company, in visibility, negation skills, and work-life balance.
This led me to create a career leadership coaching program for women that is focused on supporting women to find their voice and be seen, giving them the well-deserved acknowledgment and credibility; and confidence to climb up the career ladder while at the same time live a healthy work-life balance.
I welcome you to join me on my quest to make a woman's world limitless, now and for our future generation of girls to come.
"One of the most courageous things you can do is identify yourself, know who you are, what you believe in, and where you want to go."
—
SHEILA MURRAY BETHEL
What is coaching? And why would I need a coach? 
Coaching originated with sport and can be described as the art of improving a person's performance, yet not telling them what to do.
Together we explore strategies and develop the skills you need for each situation.
You know the starting point and the destination. How will you reach your destination? What route will you take? How long will it take you and exactly when do you plan to arrive?
What's involved and how does coaching work? 
Coaching helps you set clearly defined goals, reflect perceptively on your personal and professional life, and gain insights, make decisions and come up with clear strategies for achieving your goals.
That is achieved by asking you a range of questions rather than providing you with all the answers.
Sign up for a FREE Inquiry
Make a non-binding inquiry for my services now and I will get back to you within the next two days.
What are the benefits of using a coach? 
Whilst friends and family may be supportive and helpful, they may have subjective views about what they think you should or shouldn't do with your life.
As a professional coach, I am able to be objective, both challenging and encouraging you to attain what you want for yourself.
Through skilful questioning and reflection, an experienced coach can help you discover that you already hold many of the answers. This realisation will in turn enhance your confidence and self-esteem.
How long does it take and is it worth it? 
It's important to remember that coaching is a process of personal change and development rather than a one-off fix! It can take at least 3 months to be able to make lasting changes.
I offer currently one dedicated leadership program called the "Success Happiness Strategy TM" focusing on women in the workplace that want to be visible, move higher and live a healthy work- life balance.                          
My coaching involves regular 1:1 meetings, homework and tasks as well as on-call availability. The duration is a minimum of 12-16 weeks.
The Success Happiness StrategyTM
A 30 min intro into my Career Leadership Program for Women in the Workplace that strive to gain visibility, move higher and live a healthy work-life balance.
Rohita T., Software Architect, Berlin - Germany
"I have been consulting with Yvonne for 3 months and can see the visible difference in my professional & personal life. I discussed my goals and issues in each session and Yva not only helped me to understand them correctly but also guided me on how I can tackle them.
She has given me the courage to take them head on and that changed my future outlook.
This is not just for personality development but for the overall transformation in our life, where we want someone professionally guide and motivate us from time to time.
Yva is doing a great job in this field."
Godelieve E., Business Owner, Berlin - Germany
"Yvonne is a wonderful warm soul, she's an empathetic but firm coach. During our sessions, she was patient but persistent. Which allowed me to find focus in my chaos during the startup of my business. 
I recommend Yve to anyone who considers a professional coach".
Karen P., Marketing Manager, Copenhagen - Denmark
"Yvonne is a very professional and competent transformational coach. She asks critical questions that make you evaluate your thought process, and she makes suggestions on how to proceed forward with a better connection to what you want and how to achieve it.
My outlook has surely changed to a more positive mindset, and I have seen a progression in the way I handle certain situations.
I would definitely recommend the transformational coaching services of Yvonne to anyone wanting to get back in touch with themselves and their goals."
Veronica S., Operations Manager, Brussels - Belgium
I had coaching sessions with Yva while I was changing jobs and countries. Yva has a very practical, no-BS approach, that helped me overcome the stress I felt and see clearly what I need to do to achieve my goals. 
After our sessions, I had an action plan in my head and followed it step by step.
Thank you Yva:)
Marie D., Multilingual OP Specialist, Berlin - Germany
I contacted Yvonne as I was looking for a career coach to help me reach an internal promotion. With Yvonne's guidance and expertise, I was able to develop my assertiveness and communication skill.
Her "Reliable Competency Revealer" leadership program supported me in getting a clearer idea of what I have to offer and how to position myself.
Yvonne kindness, generosity, and empowering nature are very valuable.
I highly recommend her as a career coach.
Lotta Z., Brand Partnership Manager, London - UK
Yvonne provided great career guidance to me, helping me find out what my strengths and weaknesses are, what I want and need from a job, and how to manage my work-life balance best. We worked on core values, confidence in a job setting, self-value, and how to achieve your career goals.
Yvonne always remained positive, enthusiastic, supportive, trusting, focused, goal-oriented, knowledgeable, observant, respectful, and patient, and is a great communicator.
I cannot speak highly enough of the combination of assessments that were provided, together they delivered amazing insights into me as a person, my goals and aspirations, and how to tackle my career best going forward.
What are you waiting for?
Click the button now and apply for your individual unique coaching program. Step out and discover how to create the remarkable future you deserve.